Do your cold chain logistics comply with GDP requirements?
Good Distribution Practices of medicines at the centre of the discussions
Temperature compliance is an essential condition for ensuring the integrity of medicines which need to be kept at specific environmental conditions.
The complexity of the logistical circuit, risks during shipping, lack of adequate infrastructure, etc. can compromise the pharmaceutical products being shipped. Even by effectively anticipating the risks during transportation, shipping conditions are never entirely transparent.
This is why it is essential, though not exclusive, to choose a high performance insulated shipping packaging solution.
All pharmaceutical manufacturers are subject to compliance with the Good Distribution Practice of medicines (GDP). An essential point of reference, but it can be subject to interpretation:
How to ship in accordance with GDP?
What criteria to request at the time of writing the specifications for your choice of insulated packaging?
How can you ensure the insulated shipping packaging solution used complies with GDP requirements?
Given the increasingly precise shipping regulations for medicines, these questions need to be asked. Our experts at the CSS conference will be there to respond to them.
Qualified packaging solution to meet the regulatory and logistical challenges of the pharmaceutical and biotechnology sectors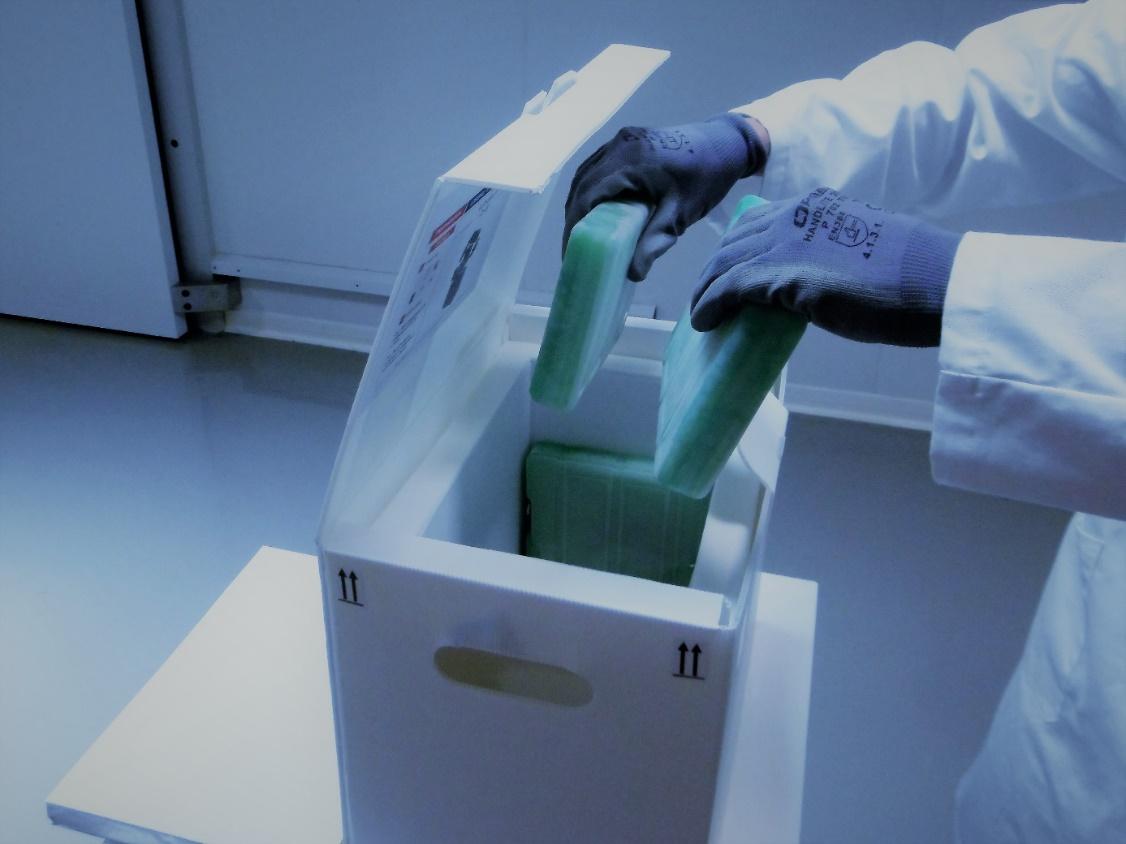 Sofrigam has designed and manufactured insulated packaging which responds to the regulatory and environmental logistical constraints for the cold chain transportation of healthcare products for more than 40 years.
In addition to maintaining constant temperatures guaranteed by the tests and qualifications performed in the thermal testing laboratory, in accordance with international standards (Afnor NF S99-700, ISTA, WHO), Sofrigam packaging solutions ensure the security of the shipped products before and after transport.
The ergonomics of the packaging solutions is studied to minimise the risks of a break in the cold chain during the product loading and unloading phases.
The accessories and preparation protocol for the packaging solutions also prevent any risk of freezing during transportation.
These are all the elements which make Sofrigam shipping packaging solutions safe, effective and in compliance with GDP regulatory requirements. In addition to this, you can control your logistical costs thanks to packaging with a reduced weight and an optimised external size / payload ratio which reduce the TCO of your cold chain logistics.
GDP, central theme of CSS Amsterdam
Rated as 'the most important pharmaceutical conference on GDP worldwide', CSS will bring together cold chain suppliers and pharmaceutical and biopharmaceutical manufacturers under one roof to promote exchanges, feedback and expertise for one sole purpose: simplifying the management of the cold chain during transportation of healthcare products in compliance with GDP.
As a specialist in the pharmaceutical cold chain, Sofrigam could not miss this event.
The Sofrigam team will be on stand n°15. Come and meet them to discuss your medicine shipping issues. Or simply discover Sofrigam's insulated shipping packaging solutions, from bags to Pallet Shippers, to secure the cold chain shipping of your medicines and ensure the conformity of their production with their delivery to the pharmacy.
For further information on our presence at CSS or information on our packaging solutions, contact our teams!