Thermal tests for refrigerated packaging solutions: operating procedure and evolving software
All insulated or refrigerated packaging solution developments, whether for a product launch or a custom-made packaging design, go through a thermal simulation phase.
Carried out by Design Office engineers in collaboration with Ater Métrologie climatic testing laboratory, it involves subjecting the packaging solution to numerous thermal tests throughout its design phase.
Up until now, Sofrigam's Design Office engineers were using thermal assessment software specific to Sofrigam to determine the components of the packaging solution: number of eutectic gels, type of thermal insulating material used, thickness of the insulating material, external outer packaging, etc. Once the design was validated, the thermal engineers would perform pre-validation tests, known as POC (Proof of Concept) testing.
These are thermal tests which consist of subjecting the insulated packaging solution to an environment that reproduces the actual transportation conditions.
They allow the design to be adjusted so that it meets the required technical specifications and provides a good compromise between the technical constraints and optimization of the packaging solution in terms of weight, payload, and ease of preparation and loading.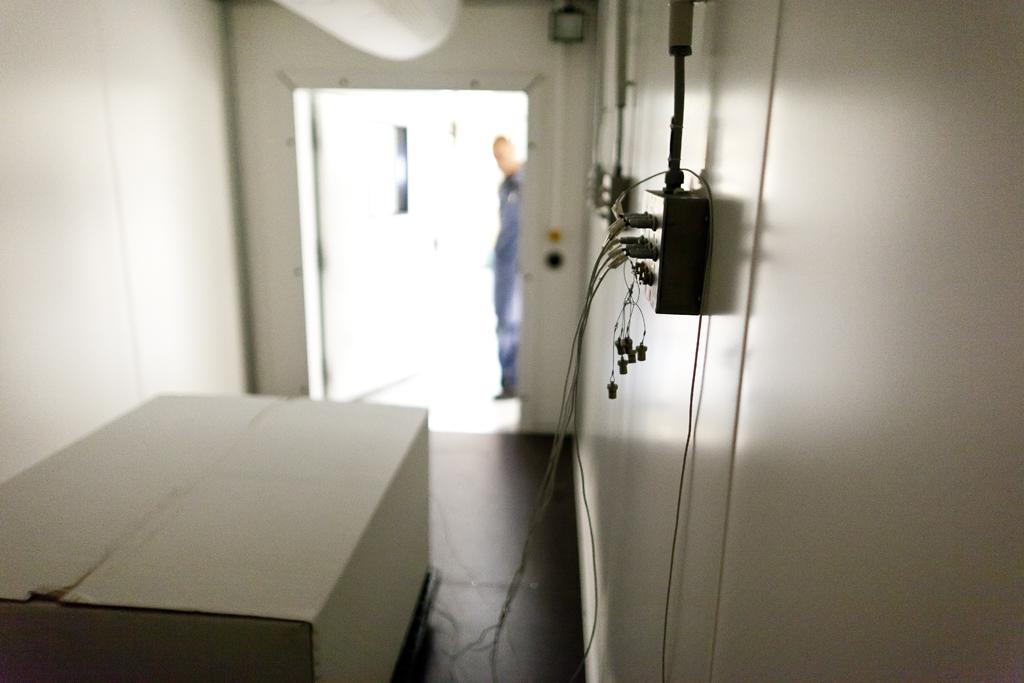 Today, Sofrigam is using cutting-edge software, installed by Thibault Pech, an engineer within the company:
"Smart CAE is a programme based on the Mathematica model adapted specifically to the simulation of thermal packaging solutions equipped with phase-change materials. The geometric simplicity of the elements and the adaptation of physical models allow the temperature changes within the packaging solution to be simulated within a much shorter timeframe than carrying out experimental tests. This makes it possible to reduce some development times or rapidly respond to the issue of the robustness of the configuration faced with new profiles for example, with advance good understanding of the packaging solution and its characteristics".
Considerable client benefits
1. Reducing the development costs of packaging solutions
Working with simulation software will help to significantly reduce the number of thermal tests to which the packaging solution is subjected to. This helps to reduce the development costs (there is no need to manufacture a packaging prototype), save time and minimize the environmental impact of testing. In fact, the tests performed in the metrology laboratory climatic chambers result in significant energy expenditure. It is important to understand that packaging solutions can be subject to both extreme hot and cold climatic conditions. Lastly, reducing the number of physical tests renders our partner Ater Métrologie more available, to carry out packaging qualification tests for example.

2. Designing custom-made packaging: greater responsiveness
Our teams are increasingly working at maximum speed. The demands on temperature-controlled packaging solutions are increasingly complex and response times are getting shorter. Using a digital thermal simulation tool allows our teams to be very responsive.
Jérémy Clerfeuille, Head of Sofrigam's Design Office, explains:
"Let's take for example a packaging design with a 120 hour profile. It takes about 2 weeks to manufacture the prototype, stabilize the eutectic plates, carry out thermal testing and analyse the results. With digital thermal simulation software, we have all of this in 30 minutes to 2 hours, without having to manufacture a prototype, but with an equally reliable simulation".
3. Thermal recommendations and testing: a rapid response on demand
Such responsiveness will allow Sofrigam's thermal experts to respond to ad hoc requests from clients relating to testing and thermal recommendations. For example:
Reduce the risks of shipping by simulating the efficiency of a packaging solution with logistics profiles not provided for in the initial qualification in order to validate or not validate a shipment
Analyse the causes of a temperature deviation using Reverse Analysis, propose corrective actions and assist the teams in implementing these actions.
The use of Smart CAE brings about increased efficiency and reactivity in designing insulated packaging solutions, and as a result, a better service to our clients!