The pharmaceutical logistics
Transportation of biomedicines: increasingly stringent constraints
Medicines stemming from life sciences, or biomedicines, are costly treatments which generally require strict temperature control during transportation, as a result of the risks involved on their integrity in case of exposure to temperatures which are too hot or too cold. Added to this are increasingly restrictive regulations. As such, pharmaceutical companies must adapt to a more complex logistical environment.
According to the American pharmaceutical magazine Pharmaceutical Commerce, pharmaceutical logistics via the cold chain generated more than $10 billion in revenue in 2015, which should increase to $13 billion in 2019. It is therefore a colossal challenge.
Pharmaceutical laboratories / logistics companies: close partnerships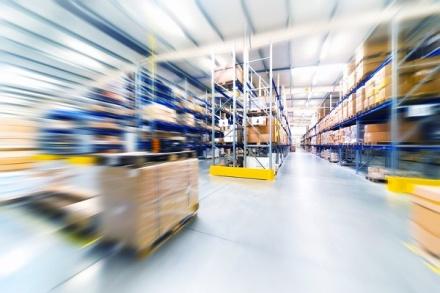 In an effort to control their logistical chain, pharmaceutical companies that ship medicines stemming from life sciences did not subcontract out their logistical operations in the past. However, the advantages of outsourcing - reduction in costs, greater responsiveness – have driven them to reconsider this approach so they now outsource all of their logistics to 3PL with the aim of reducing costs and concentrating on their core business. 3PL are increasing their ranges of services aimed at healthcare companies.
In fact, global logistics service providers are adapting their infrastructures to manage cold chain logistics. In June 2015, just one month after the opening of a dedicated healthcare air-freight dispatch centre at Amsterdam-Schiphol airport, UPS announced that it was constructing a new healthcare distribution centre in the Netherlands to respond to the increasing demand of the pharmaceutical sector. The facility provides temperature-controlled storage, as well as services such as quality assurance and stock management. DHL is also very active in cold chain logistics. Since 2012, the company has invested heavily in facilities capable of processing shipments of heat-sensitive products.
Connected and collaborative logistics: an essential evolution
Technology is omnipresent in the pharmaceutical logistics landscape; whether for the purposes of serialization – use of unique numbers and barcodes on primary, secondary and tertiary packaging of medicines to ensure monitoring and avoid counterfeiting – or data processing with Big Data. Over the last few years, there has been an explosion in collected data as a result of new technologies. These data are used for the benefit of risk management and predictive analytics of logistical networks. Big Data offers the opportunity to monitor transport conditions and ensure the traceability of products transported across the entire logistical chain. We are entering an era of connected and even collaborative logistics.
The increase in pressures on costs has pushed some Big Pharma companies into collaborating with their peers – even with direct competitors – to reduce transportation and distribution costs.
This was the case for the pharmaceutical laboratory Baxter which has engaged a policy of horizontal collaboration with the Belgian pharmaceutical manufacturer UCB since 2011. Both companies joined together to share the logistics of six Eastern European countries. The partnership was organized by the Belgian company Tri-Vizor, whose business is to facilitate horizontal collaboration between organizations. This partnership allowed Baxter and UCB to achieve cost savings of more than 15%, with a 50% reduction in the carbon footprint. In 2012, Baxter continued its policy of collaboration with the American filtration system manufacturer Donaldson Company Inc. to further reduce its logistical costs. It then worked on a horizontal collaboration project with Kimberley-Clark, a project financed by the government to demonstrate the viability of horizontal collaborations. During the project, Baxter and Kimberley-Clark achieved up to 10% savings on transportation.
Optimum management of logistics via the cold chain: Sofrigam is committed!
Sofrigam relies on the latest expertise with regard to the pharmaceutical cold chain. Mindful of the issues of cost and TCO maximization of temperature-controlled logistics, our team of engineers have developed 3 product ranges which are focused on risk management and optimization of costs. These new ranges have been designed according to our 3M policy, an algorithmic design for our insulated packaging solutions aiming to:
Maximize the volume of heat-sensitive products shipped per package
Minimize the weight of insulated containers to reduce transportation costs
Minimize the preparation and loading time of refrigerated containers
A policy of optimization of cold chain logistics that Sofrigam has claimed for almost 40 years, and whose best-seller, the Pallet Shipper, created in 2001, is irrefutable evidence of. Today, Sofrigam continues its international development and is moving towards an innovative range in the area of Big Data. We can't tell you any more about it now, but you will have the chance to read more about it in the next article!