Managing anticancer drugs: protect your medicinal products
Anticancer drugs consist of active substances that act against different forms of cancer. These drugs must be handled, stored and transported under special conditions. They are heat-sensitive and it is essential to store them within a predefined temperature range (usually between +2 °C and +8 °C); failure to do so may render them ineffective – or even toxic.
The use of suitable cold chain packaging solutions is imperative in order to safeguard the transportation of anticancer drugs, from the production centre to delivery to the patient. Specific types of packaging solutions are used for each logistical cycle:
Insulated boxes and containers are used by pharmaceutical production centres to transport products to both national and international distribution centres.
Cooler bags are used by hospitals to carry medicinal products from one department to another.
Insulated shoulder bags and pouches allow patients to carry their own drugs on a daily basis, for short of long periods.
Cancer in figures
The increase in the number of people suffering from cancer
Between 1980 and 2005, the number of cases of cancer increased by 90%. A number of factors may account for this rise, such as ageing, pollution, food, lifestyle, etc. Worldwide, the most frequent type of the disease are lung cancer (13%), breast cancer (12%) and colorectal cancer (10%). However, the greatest number of deaths are caused by cancer of the lungs, the liver and the stomach.

Since 1989, cancer has been the primary cause of death in France. Breast cancer in women is the most frequent and the most lethal. Men are mainly affected by prostate cancer, but the most lethal is still lung cancer.
Treatment for cancer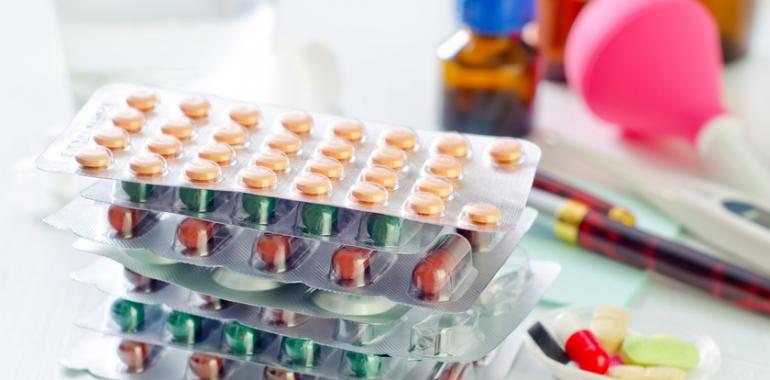 Anticancer drugs: do not disregard the cold chain! Transportation of temperature-controlled pharmaceutical products, protection of heat-sensitive medicinal products, the cold chain for medicinal products
While some forms of cancer have responded to outstanding therapeutic advances, for others the small number of patients still leaves room for numerous avenues of clinical research. Some 44,000 patients were included in clinical trials relating to cancer research (an increase of 102% in comparison with 2008).

Every year, around 164 million euros are allocated to research into cures for cancer (institutional organisations, charities, the Ligue nationale contre le cancer [≈ The National Anticancer League], the Fondation ARC pour la recherche sur le cancer [≈ Cancer Research Association Foundation for cancer research]).

One-third of the number of hospital admissions involve people suffering from cancer: the cost of treatment is more than 5 billion euros. In addition, the cost of drugs increased by 12% between 2011 and 2013.

Nonetheless, there is evidence of a trend toward outpatient treatment: in addition to the cost-saving aspect, this represents a real benefit for the patient. An important part of this process is information, communication and relationships with nursing staff. The management of the medicinal products is one of the critical factors.
Whether you are a healthcare professional or a patient, do not disregard the cold chain, so as to safeguard the efficacy of anticancer drugs!