Our cost-effective and eco-friendly cold chain solutions are at GIRP Supply Chain conference
Switch to 'eco-temperature' with Coldway Inside° technology
Rolls and containers with Coldway Inside° technology are sustainable, efficient and ergonomic solutions using an innovative and unique instant cold production process.
Completely self-contained, these active temperature-controlled solutions keep products between -21°C and +25°C for up to 12 hours without any connection. They emit no noise, no pollution, and only require low maintenance.
Operating completely autonomously, they can be adapted to all types of vehicles, from commercial vehicles to tricycles and bicycles.
Ideal for the storage and transport of pharmaceutical products on site, intra-site and on the last mile, they guarantee temperature maintenance, control and monitoring thanks to their integrated traceability system.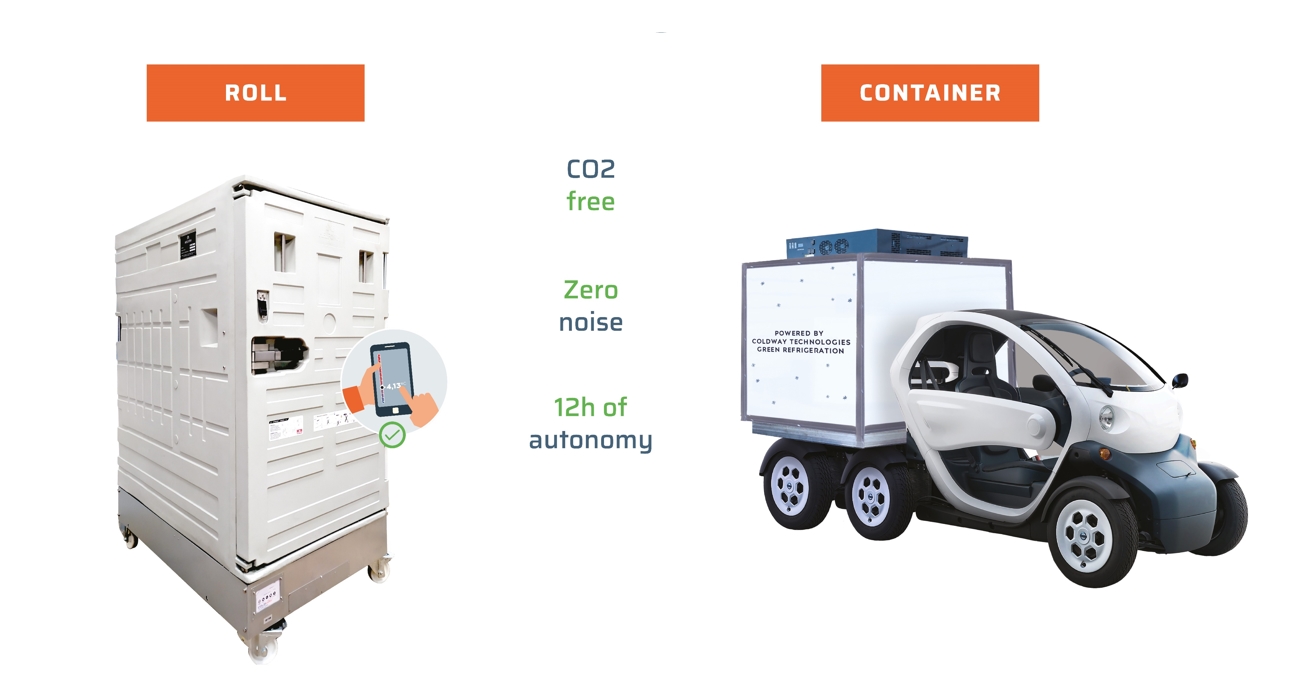 Packaging solutions to discover at the '5th Supply Chain Conference' of GIRP
Are you looking to secure and optimize the distribution of your pharmaceutical products?
All of Sofrigam's active and passive packaging solutions are on show at the 5th Supply Chain Conference of the GIRP association, on 12 and 13 March in Vienna.
The European Healthcare Distribution Association (GIRP Brussels) conference brings together healthcare industrials and pharmaceutical supply chain experts to share insights in the latest supply chain technologies for value creation in the healthcare ecosystem.
Come and meet our experts!

PRACTICAL INFORMATIONS
GIRP 5th Supply Chain Conference | 12 – 13 March, 2020 | Vienna, Austria
Registration: https://scc.girp.eu/content/register-now
Programme: https://scc.girp.eu/content/programme