Context: the development of biological drugs
Biological medicines are developed using living plant, human or animal cells, or micro-organisms. These complex, innovative molecules remain highly fragile and are particularly sensitive to temperature variations, with a limited shelf life. Even slight temperature variations can modify the drugs' molecular structure, and extreme care is required at every stage in the supply chain.

A few figures on the transportation of drugs in cold-chain conditions around the world:
At present, over 90% of vaccines require a temperature-controlled supply chain from the manufacturer right up to administration to the patient.

By 2018, it is expected that 49% of the world's top 100 healthcare products will belong to the biotechnology category.

By 2020, it is estimated that 8 in 10 of the world's best-selling drugs will need to be stored at between +2°C and +8°C.
Europe: a growing awareness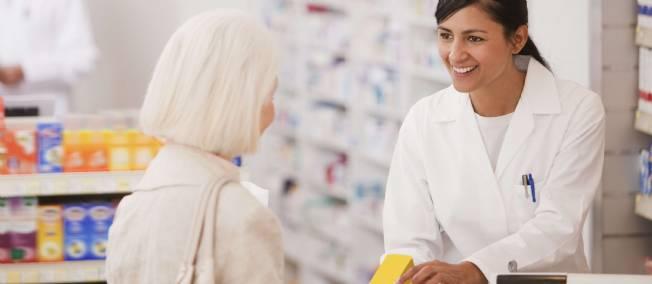 Pharmacists have a role to play in informing patients about the importance of the cold chain
Patients are beginning to realise the importance of protecting their temperature-sensitive medicines as they take them home from the pharmacy. They recognise the need for special care when transporting medicines, in the same way that they have already become accustomed to transporting refrigerated or frozen food products in isothermal bags.

Pharmacists have a major role to play, providing advice and information to patients.

So the use of cooling bags is taking off in Europe! They guarantee the integrity of the product. From the manufacturers' point of view, they are also a great opportunity to boost brand loyalty: isothermal bags can be easily customised to feature their name and logo.
USA: multiple distribution circuits
The distribution of drugs works differently in the United States, where there are three major distribution channels:
Independent pharmacies,

Pharmacy chains, including:

Chain drugstores, which are traditional pharmacies,
Pharmacies belonging to major retailers (e.g. Wal-Mart),
Pharmacies belonging to mass merchants or discount stores (e.g.: Costco),


Online pharmacies.
That means a greater number of stakeholders involved in providing healthcare to patients. Chain stores have everything to gain from promoting an image of quality and being seen to do everything in their power to protect patients' health. And that includes distributing drugs in protective isothermal bags. Pharmaceutical firms are aware of the importance of this change, but the same cannot yet be said for the majority of patients… Watch this space!