1. A packaging solution which responds to current regulations
The same insulated packaging solution is not qualified / adapted to transport all types of products. For example, regulations concerning the transportation of pharmaceutical products via the cold chain are more restrictive than those for transporting agri-food products.
Healthcare products come in the form of small containers, as such they have an extremely low mass: their rise in temperature is faster and particularly dangerous. In contrast, agri-food products have a thermal inertia 4 times higher than heat-sensitive pharmaceutical products.
Have you chosen a suitable insulated container to transport your product?
2. Thermal efficiency testing to demonstrate temperature control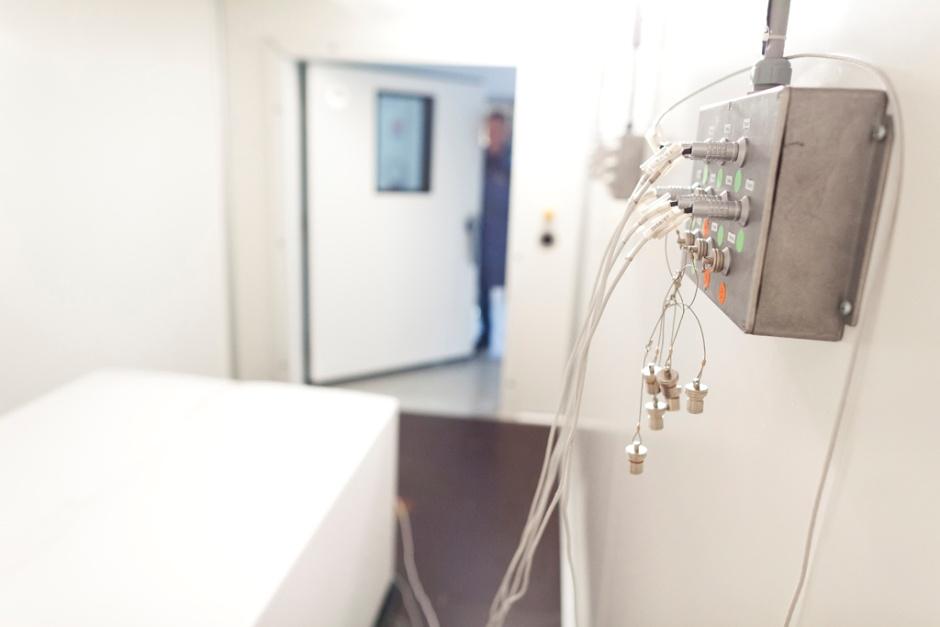 Thermal efficiency testing on cold chain packaging
If the packaging is not pre-qualified, ask for the test report which provides proof that constant temperatures are maintained over the specified period. You can also ask for the packaging to be tested according to your transport conditions:
Define your logistical circuit so that it can be submitted for metrology lab testing.
The packaging is then placed in a climatic chamber and subject to an environment as close as possible to the defined external climatic conditions (temperature, humidity). Sensors (temperature recorders) are placed at strategic points in the packaging payload area to monitor the temperature throughout the journey. This allows you to see when the critical threshold of +8°C is reached or if there are any cold peaks.
Request the temperature graph. It will provide you with proof that the packaging will keep your products at a constant temperature over a specified period.
Has your packaging been subjected to thermal efficiency testing to confirm its reliability?
3. A qualified insulated packaging solution = safety guaranteed
Better still, opt for qualified cold chain packaging solutions!
Some insulated packaging solutions are sold pre-qualified, they have already been tested, validated and certified according to Afnor or Ista profile standards. As such, the packaging is tested according to the testing protocol defined by the standard (Afnor for shipping within France, Ista for international shipping).
A qualified packaging solution allows you to obtain a test report or a reproducible and opposable qualification dossier in case of dispute.
Have you chosen a certified temperature-controlled packaging solution?

Ater Métrologie, the insulated packaging thermal efficiency testing specialist
The Ater Métrologie laboratory, a partner of Sofrigam, specializes in insulated packaging thermal efficiency testing. Its team and cutting-edge technology make it the reference laboratory in France for testing, qualification and validation of cold chain equipment.
4. A certified packaging solution: which label for transportation via the cold chain?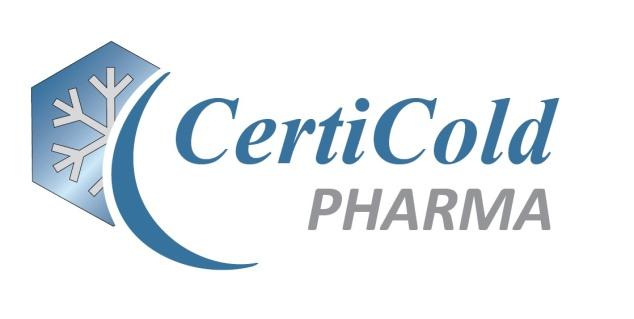 Certicold, the label for cold chain packaging solutions
The Certicold Pharma label was launched in 2014: it is a quality label for packaging solutions and transportation via the cold chain for healthcare products. It was created by Cemafroid to allow users to opt for a thermally and mechanically high-performance insulated packaging solution, which responds to regulatory requirements (GDP 2013, Afnor NF S 99-700) and environmental requirements (compliance with environmental performance indicators: greenhouse gases, destruction of the ozone layer and depletion of resources).
Is your insulated packaging solution Cemafroid certified?
Regulations, thermal efficiency tests, qualification, label: these indicators will reassure you of the reliability of the chosen insulated packaging solution.
Even with a perfectly stable packaging solution in terms of temperature, attention must be given to the costs incurred: certain packaging solutions require a significant amount of cold. As such, they are heavier, with a considerably low payload. Choose a packaging solution which allows you to optimize your shipments.