The autonomous refrigeration of the 21st century to be discovered at TCL Europe 2020
Meeting the challenges of the pharmaceutical cold chain logistics
Risk management, cost control, reduction of environmental impacts, the players in the pharmaceutical industry are facing many challenges in the management of the drug supply chain.
Sofrigam's cold chain packaging allow the safe transport of pharmaceutical products, in compliance with Good Distribution Practices thanks to an ergonomics design to facilitate handling.
Reducing logistics costs, limiting the environmental impact of shipments, Sofrigam has always integrated these parameters when designing temperature-controlled packaging solutions.
Today, the Sofrigam cold chain packaging range is taking on a new dimension with the integration of a revolutionary instant cold production technology.

The cold of the future is now a reality with the Coldway Inside technology
The new Coldway Inside containers and rolls combine Sofrigam's expertise and know-how with state-of-the-art Coldway Inside technology. The result is a range of durable, efficient, ergonomic rolls and containers with an innovative and unique instant cold production process.
Completely self-contained, Coldway Inside temperature-controlled solutions keep products between 0 and +25°C for up to 24 hours without any connection. They emit no noise, no pollution, and do not require maintenance.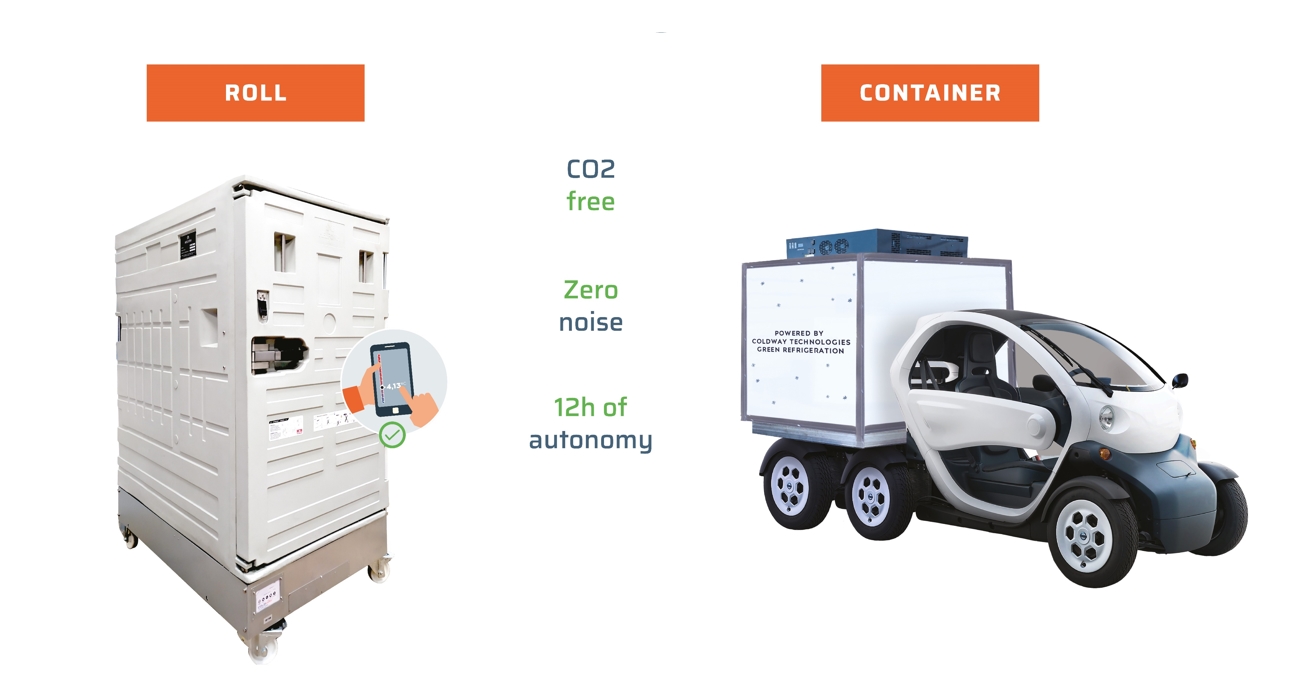 It is an ideal solution for storing and transporting pharmaceutical or agri-food products autonomously, while ensuring strict temperature maintenance.
These containers are designed thinking customer use so that the control of the logistics costs resolutely linked with the respect of the environment.

Come and discover this incredible innovation at the 'Temperature Control and Logistics' conference, on 28 and 29 January in Dusseldorf, on our booth No 42.
Practical informations
Temperature Control and Logistics | 27 - 30 January, 2020 | Crowne Plaza Dusseldorf - Neuss, Dusseldorf.

Registration: https://www.pharmalogisticsiq.com/events-temperaturecontrolledlogistics/srspricing

>>> Get 20% off your registration pass with the discount code PARTNER20 !