What if you took control of your cold chain?
While 50% of pharmaceutical products on the market today need to be kept at controlled temperature, it is estimated that 20% of medicines transported under cold chain would deteriorate due to the failure to maintain the temperature during transport.
The financial losses related to the deterioration of medicines during transport (due to temperature or logistical incidents) are estimated at 35 billion dollars per year.
However, cold chain management solutions, which are both effective and easy to implement, make it possible to avoid these risks and guarantee the integrity of products from the first to the last kilometre of delivery. Here are some explanations.

Pharmaceutical products: invisible quality
To ensure that medicines are delivered safely and efficiently to patients around the world, you need a reliable packaging solution. But how do you check that the temperature has been maintained throughout the journey? How do you prove it, as stipulated in the Good Distribution Practices of medicines (GDPs) ?
Unlike a food product, a deteriorated pharmaceutical product cannot be seen - this is called invisible quality.
This makes it all the more challenging to guarantee the integrity of the medicines, as ultimately it is the safety of the patient that is at stake.
Traceability at the heart of cold chain management
Traceability is the key to optimal cold chain management. However, tracking the temperature of products in insulated packaging does not stop at inserting a temperature recorder.
To be efficient and compliant, a cold chain packaging solution for the transport of pharmaceutical products must be tested, qualified and validated according to the specificities of the logistic circuit.
When integrating any type of temperature recorder into this packaging, it is essential to qualify the packaging solution with the temperature recorder.
> We will be devoting a dedicated expert article to this subject in the coming weeks.
So when the packaging has an integrated temperature recorder of the latest generation, it is the assurance of optimal security for the products shipped.
Track & Trace Scan Online: the latest generation of cold chain traceability
As part of its Track&Trace offer, Sofrigam now integrates a dynamic QR Code traceability system called Scan Online into its packaging solutions.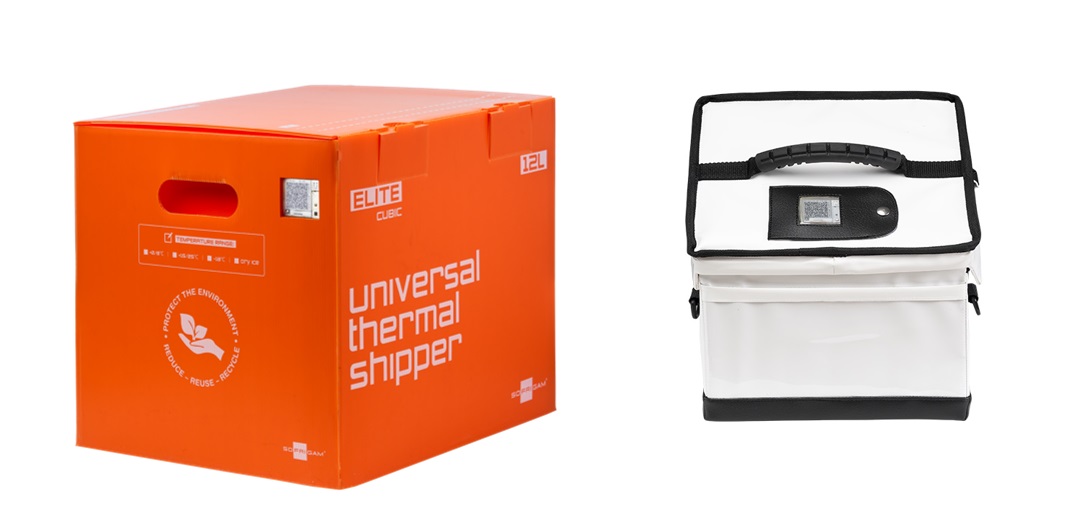 Internal and external temperatures, humidity, shocks, geolocation of the packaging, etc. all this data is accessible at any time during transport.
The way it works is simple: as soon as the QR code is scanned, the data is sent to a secure cloud. It can then be accessed at any time, from anywhere, from a web management platform.
Compatible with various isothermal packaging solutions, from Pallet Shippers to cooling bags, it is an innovative traceability solution that brings more security and compliance to your cold chain shipments.
The ELITE CUBIC cold chain packaging and the VACCIBOX cooler bag, with Scan Online integrated traceability system, can be seen at the 7th GIRP Supply Chain Conference, the organisation of pharmaceutical wholesalers and distributors in Europe, on 14-15 March in Dublin.