A secure, flexible and economical cold chain logistics
The year 2018 confirms the trend: the logistics of heat-sensitive pharmaceutical products is moving towards a digital supply chain allowing total transparency. The objective is to meet demand in real time thanks to technology enablers and data analysis.
The race is on. Companies in all sectors are already investing heavily to develop their own version of the digital supply chain.
According to a recent PwC study on the growth of Industry 4.0:
A third of more than 2 000 people questioned declared that their companies have already started digitising their supply chains,
72% believe that they will have done so within five years.
The reasons for the rush to invest are easy to understand. Supply chain professionals expect digitisation to bring significant economic benefits. Indeed, companies with highly digitised supply chains and operations are gaining efficiency gains of +4% per year.
But it is essential for logistics specialists to keep one thing in mind: they must deliver a temperature-compliant product at the lowest possible cost, assessing the risks for each logistics circuit and adapting the required solutions.
Let us not forget the main thing. Even if the trend is towards so-called 'universal' solutions (i.e. with a single preparation method regardless of the season) with standard volumes, it should be remembered that not all cold chain equipment or technology is suitable for everyone.
A risk assessment must be carried out according to the characteristics of the products to be transported:
type of product,

financial value,

replaceable or non-replaceable character,

sensitivity

temperature stability,

volume to be transported,

logistical circuit,

country of destination (regulations, labelling, available equipment, customs ...),

availability and flexibility of the isothermal packaging solution.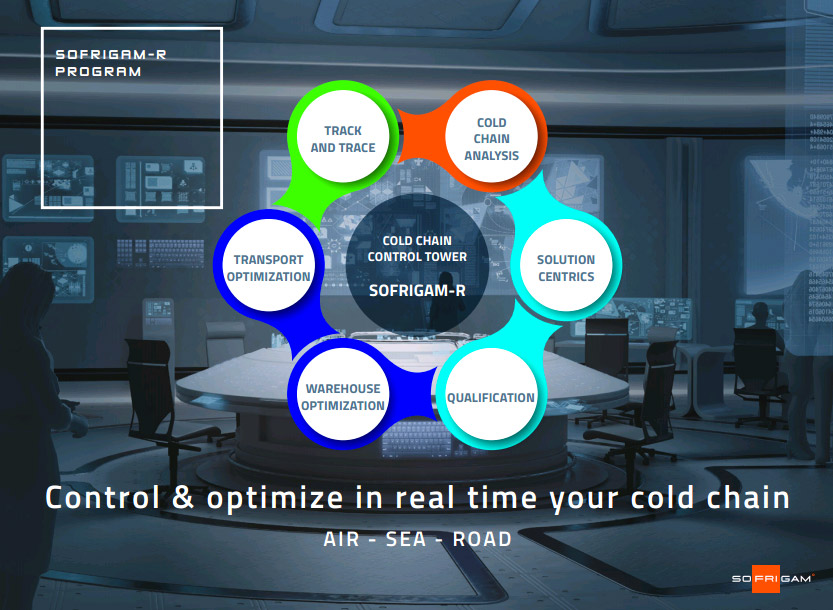 To meet these demands for adaptability and flexibility, some cold chain solution providers have also invested in the development of powerful tools to quickly meet the needs of logistics operators at different levels:
adjustment of the configurations of solutions with specific requirements thanks to thermal simulation software (e.g.: Smart CAE),
design of specific solutions dedicated to a client or a logistical circuit - in 15 days – (e.g.: Solidworks – Dassault system),
calculation of TCO (Total Cost of Ownership) thanks to analysis software,
security of procurement thanks to order and stock management software (e.g.: Sofrigam ordering portal),
temperature traceability thanks to turn-key data reports – in real time - allowing immediate decisions to be made,
serialisation of packaging solutions for traceability and effective stock management.
In order to remain competitive and meet the needs of pharmaceutical manufacturers, it is nowadays essential for pharmaceutical logistics specialists (distributors, 3PL, 4PL) to work closely with suppliers of cold chain equipment. Experts in their field, some of them have invested in digital solutions to meet the needs of performance, flexibility and cost, in the shortest possible time.